Resident Feedback Group at The Harrow, Wanborough on the 24th September 2014.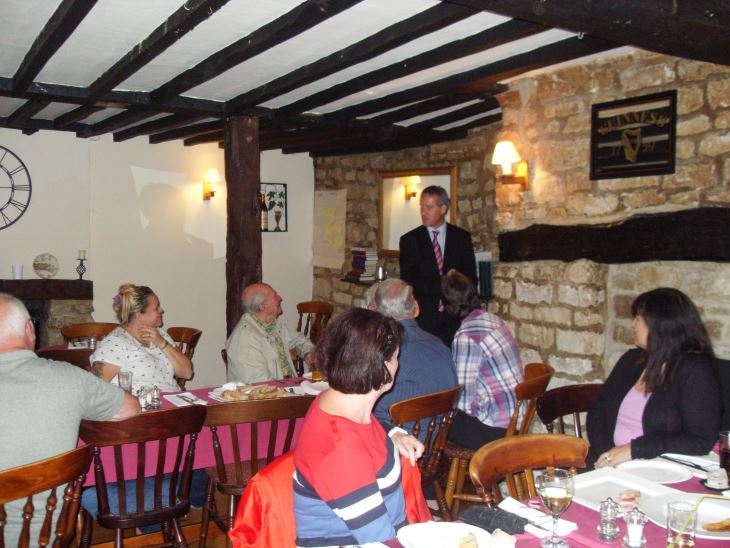 There was consensus that the service provided was excellent. Many tenants referred to past experience in private tenancies and also council tenancies expressing that compared to that being a Housing Association tenant was "great". They said it was because we gave a personal service and it felt like a "family". One tenant said it was because our Board make good decisions relating to how the Association is run.
Tenants felt that yes they did get value for money in relation to the rent they pay and the services they receive. Tenants were asked to quantify this by giving a score of between 1 and 10 (1 being low and 10 being high). Many tenants gave a rating of 10/10 for value
for money.
Tenants were asked how often they use the Internet. Seven of the thirteen tenants present said they used the Internet regularly. They were reminded about the new look WRHA Website and that they can now report repairs on line at any time.
Some tenants said that their homes are now 17 years old and are getting tired. They felt their bathrooms were looking poor and the windows were draughty. It was explained that there is a replacement window and door programme and a bathroom refit programme but that the Association starts with the oldest properties first.
Tenants commented that they like having kitchen diners rather than lounge diners as this compliments their lifestyles and works well with those households with children.
There were complaints regarding boiler repairs. One tenant said that his boiler had been repaired 3 times in 7 weeks and were call backs on the same fault. Tenants were advised that Clive Jude, Maintenance Manager is reviewing all old boilers at present to decide which to repair and when.
A tenant mentioned that when the Contractors are called back on the same fault it would be good if it was the same engineer. This is because every time a new engineer attends it is like starting from scratch again.
In general tenants were happy with the repairs service offered by Sherston Property Services.
Clive Jude talked about moving to a different priority system for repairs which seemed to be recieved well. Tenants were advised that a questionnaire would be sent to them mid-October to complete and return giving feedback on the proposed changes.
A resident from South Marston gave an example of when the Association had made some changes based on feedback from tenants in the past. All seemed happy that WRHA does listen to the views and take them into account when making decisions.
Steve Warran then introduced an interactive session regarding WRHA in general. He asked tenants what is good, what is bad and what improvements they would like. He put sheets of A1 on the wall and asked tenants to write their answer on a post-it note and stick it on the paper.
The results are below.
| | | |
| --- | --- | --- |
| What is good? | What is Bad? | What improvements would you like? |
| We had to have a new front door, the guy was very good and left everything clean and tidy. | Windows very draughty. | Window frames & doors. |
| Prompt service, always someone on the end of the phone. | Bathroom. | Doors. |
| Kitchen refit planned and carried out to top quality and all staff polite and tidy. | Only issue I have is quality of my windows despite 2 visits from maintenance. | Windows in property need to be repaired or replaced. Panels blown, draft from all windows. |
| Door lock repair carried out quickly with no fuss. | Spiders, Cats. | Front door. |
| Response to maintenance and repairs very good. | South Marston, boiler surround and cats. | Nicer internal doors. Would like parking barrier removed - ugly! |
| When we had our kitchen done the workmen were great and tidy and did a really good job. | Football, parking Sat & Sun. | Who should maintain alleyway between homes? Over grown! |
| Ultra Warm and Sherston, great guys, polite and efficient turnaround from initial phone call to completed job. | Service charge!!! | Our patio door from the kitchen does need improvement but still serviceable at the moment. |
| Kitchen updates gave more storage. | Boiler keeps breaking down, same fault repaired 3 times. | Bathroom, Windows. |
| Good response time for repairs. | | Make creepy crawlies smaller. |
A discussion took place regarding how the Association allocates its properties and the question asked about priority for local connection. Tenants in general felt allocating to those with local connections kept people in the village and kept it alive. Tenants thought that assured (lifetime) tenancies meant that people had more pride in their home and kept it nice.
Various tenants then spoke to staff individually regarding queries relating to their home and tenancy.