Tenant profile: Julian Crawshaw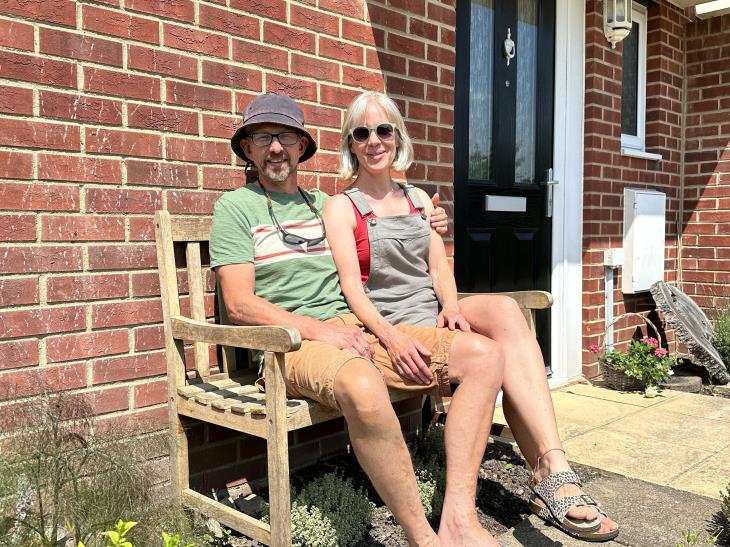 JULIAN Crawshaw often gazes across his neat back garden at the roofs of the tiny flats where he used to live and still can't believe his luck.
He moved to Wiltshire from Leeds to work at nearby Center Parcs as a lifeguard and found a cramped converted garage with no heating to live in. It was not only all he could afford, it was the only place available in Corsley Heath that was close enough to work.
He stuck it out for a couple of freezing winters until a tiny one bedroomed flat came up for private let. He thought that would be his only option until 14 years ago he heard about four homes being built in Baytree Close by White Horse Housing Association.
"My mum said you should put in for one but I wasn't confident at all that I would get it, I said 'I'll never get one, I'm a single bloke and not in dire straits'," he recalls.
Despite being close to the application deadline he put a bid in, helped by a lady at the council. He was then interviewed by Tracy and Belinda from White Horse Housing Association but remained pessimistic about his chances.
"I didn't hear for a while and then they called to tell me they were approving me but there needed to be a final committee decision. I still didn't really think I'd get it," he says.
A week later and the call came through that he had been accepted and he finally had a place to call his own. "I still get quite emotional thinking about it because I got so much help," he says. "As soon as I heard, I came round to the house. I was looking over the garden and I couldn't believe I'd got the house, I couldn't believe I had a garden.
"When you get security it opens up everything else. For the first time since I moved down here all those years ago I actually unpacked everything. That felt really good, I thought to myself 'this is my home'."
Twelve years on Julian, who is now on the Center Parcs maintenance team, has married Sarah, a fellow worker at the resort, and they have turned the two bedroomed house into a real home for them and their two dogs.
"The difference having your own home, is amazing," he says. "It's an assured tenancy which means you can live in it for the rest of your life, which is fantastic. White Horse Housing Association has been brilliant to us.
"The area is beautiful and we love the village. Sometimes when you are sitting in the back garden, you can hear the lions at Longleat Safari Park and when Elton John played there you could hear him as clear as day.
"It's really mad that I'm sat here in this house now, everything fell into place and the stars aligned for me."