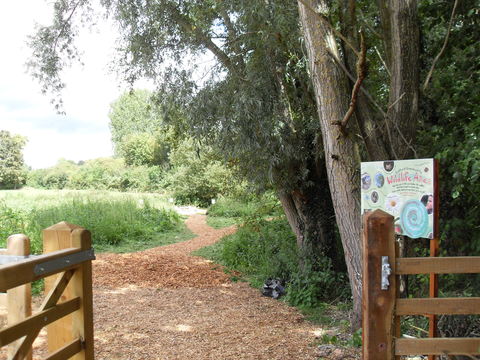 On the 3rd October 2011 we invited Residents, Councillors and other local people from the community to the opening of our Community Wildlife Area in Cherry Orchard, Codford. It was a great success.
Special thanks to everybody who came along to give a hand especially Wiltshire Wildlife Trust who helped the local school children plant trees and get them involved in different wildlife activities throughout the day.
Everyone who attended the open day could see all the hard work that the local school children and young carers had put in over the summer months.
Wiltshire Wildlife Trust assisted with the design of the wildlife area by working with the children from the adjacent primary school who told us what they wanted.
One of the ideas for the wildlife area was a log circle so that they could sit and listen to the nature around them. The children decided that the wildlife area should be educational as well as exciting; so hibernacula was created in the hope that homeless creatures would come and move in. They also made habitat piles around the periphery of the land.
The hibernaculum was made with clean builder's rubble on the base, large wooden logs in the centre and soil and woodchip on the surface. Animals such as reptiles, amphibians and insects can live her all year round.
The nature signs which are sited around the wildlife area were designed by the school children to educate the community about the various species of wildlife present on the land. They also wrote poems which are placed on signs around the area.
The children had a great time during craft sessions building bird boxes and making clay faces and animals which hang among the trees.
The pathways have been made by local young carers and their co-ordinators by laying woodchip. These amazing young people spent hours shovelling, spreading, cutting and weeding. Their hard work was much appreciated.
A family of hedgehogs have been released in the wildlife area after being nursed for a year at the Wiltshire Wildlife Hospital. A big thank you from all the staff a WRHA goes out to the local tenants and their children who helped release the four hedgehogs into their new home. Reports back from the tenants who have been kindly feeding the hedgehogs until they were self-sufficient are good, Bill, Sally, Rocky & Bullwinkle have left their boxes and are now roaming free.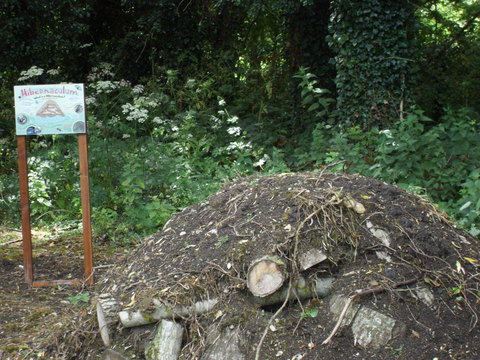 Hibernaculum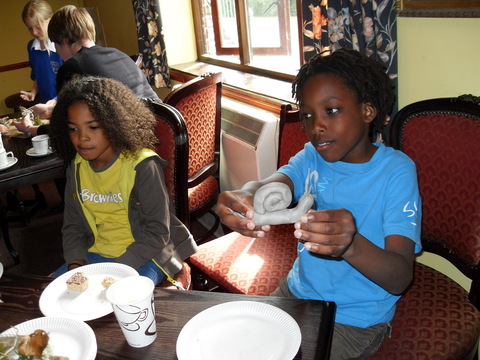 Children at craft session making clay faces.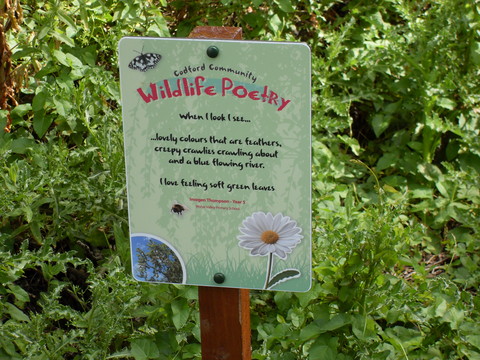 Poem Sign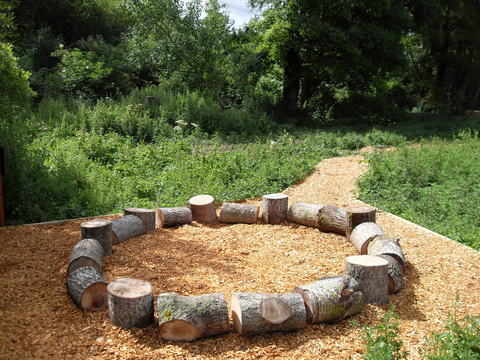 Log circle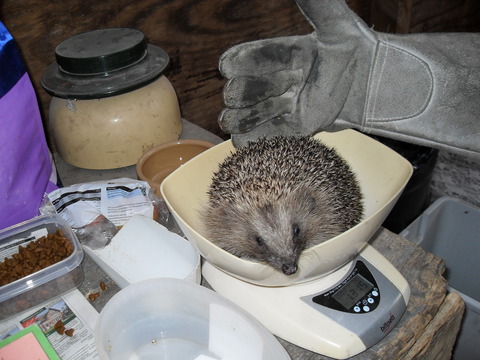 Hedgehog at Wiltshire Wildlife Hospital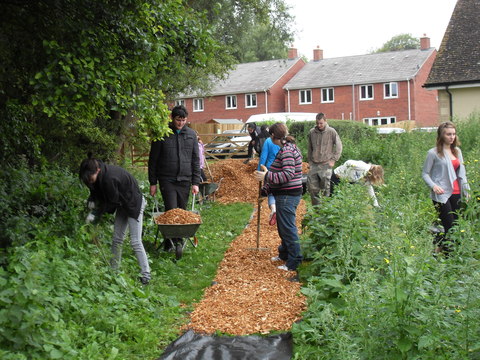 Young Carers laying woodchip.