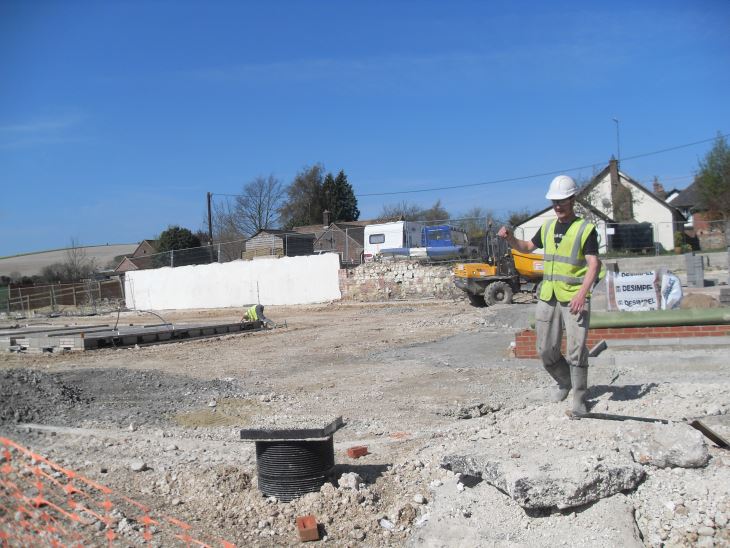 New affordable rented homes for local people in Ogbourne St George
Wiltshire Rural Housing Association has acquired 6 homes on the new development off The High Street in Ogbourne St George.
We will be letting the 6 x 2 bedroom homes to local people at affordable rents. The homes will be ready around October 2014 and we are looking for local people in need of an affordable home to contact us. The homes will be advertised through Wiltshire Council's Homes 4 Wiltshire service and it is important that you are registered with Homes 4 Wiltshire in order to apply for one of these homes. If you contact us we will be able to advise you when the properties will be advertised through Homes 4 Wiltshire and what you need to do to be considered.
A local connection to Ogbourne St George is required and means that you may already be living in the village, you may have close family in the village, you may work in the village or you may have spent a long time in the past living in the village and wish to return. In the first instance we will only consider households who have local connections like this to the village before looking further afield to households with connections to neighboring parishes.
If you are interested in living in one of these beautiful homes in Ogbourne St George please contact Wiltshire Rural Housing Association for more details. Tel 01380 850 916.
Naming the properties
Some of the 6 homes will front the high street and as such will not have numbers but will have names. In order to decide on names for the properties we would like ideas and suggestions from local people. The names might relate to historic figures from the village, wildlife in the area or something specific to Ogbourne St George. Please e-mail your suggestions to info@whitehorsehousing.co.uk.