White Horse Housing announces an exciting new partnership with Broad Chalke Community Land Trust
White Horse Housing have been selected by the Broad Chalke Community Land Trust (CLT) as their housing development partner. This new partnership will develop new affordable rented and shared ownership homes for local people, thereby helping to maintain the viability and vitality of the village.
Steve Warran, Chief Executive of White Horse Housing said, "We are delighted to have been chosen as Broad Chalke CLT's development partner. The Association has a strong track record of developing and managing high quality affordable homes in rural areas and the new partnership will enable us to continue this work. We are looking forward to working closely with the local community to provide much needed affordable homes for local people".
The draft Neighbourhood Plan for Broad Chalke identifies two sites within the village with space for additional housing provision. If adopted, the Plan will provide a first phase of at least 6 affordable homes for rent and shared ownership and 3 open market homes for local people to "down size" into more suitable and manageable homes. Further phases of development will follow as the need arises in future years.
"The local community have shown great determination and vision to have developed the Neighbourhood Plan to this stage" Steve added "They understood that in order to sustain their village, and provide homes for local families, some new development was required. But they wanted to be fully involved to ensure the homes meet their needs and are affordable in perpetuity. I applaud their approach and look forward to working on this fantastic project".
The Association will now begin working with the CLT on scheme layouts, site surveys and draft designs, with a view to submitting a formal planning application if the Neighbourhood Plan is approved.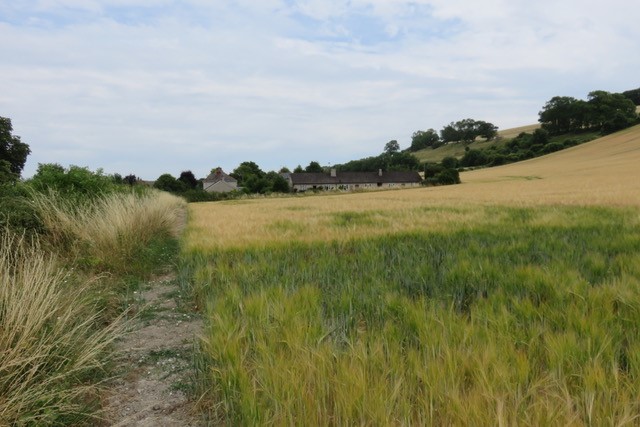 Background Notes:
The Broad Chalke Community Land Trust (CLT) was established in April 2017. This is one of the first CLTs established in Wiltshire. White Horse Housing was invited in April 2018 to bid to become Broad Chalke CLT's partner to develop a new affordable housing site in the village and thereafter manage the properties provided. Following interview, the Association was informed it had been selected in July 2018.
The village of Broad Chalke is located in the beautiful Chalke Valley approximately 9 miles south west of Salisbury. It is a village with a strong tradition of community action, with an award winning village shop and cafe run as a community enterprise. In 2013 a consultation began on the community's future needs and this formed the basis for a programme of action which included the preparation of a Neighbourhood Plan and the setting up of a community-led housing project - now the CLT.
Broad Chalke accepted that it needed to make a contribution to the housing targets set out in the Wiltshire Core Strategy but wanted to be in a position to influence both the scale of new housing in the village and its location and design. The village consultation indicated that the priority was for smaller properties both for first time buyers/renters and for more elderly villagers wishing to move from larger homes.
The Neighbourhood Plan is now nearing completion, with a community referendum planned for the end of 2018. The housing site allocations will be approved through this process.